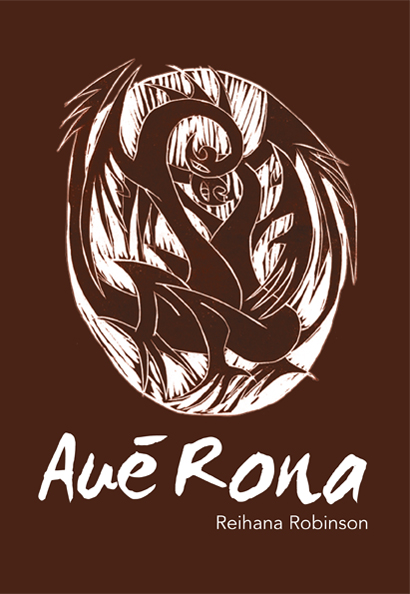 AUĒ RONA
"Auē Rona e". Rona cries out. In one swift move she is relocated to the moon. "Auē." Who is there to hear her cries? This was from before the time of aeroplanes and space shuttles. It is a kind of forced migration but no refuge, just a never-ending misplacement and longing to be reunited with her two brats. She is rooted against her will. An endless struggle.  An endless suffering. "Auē Rona e."

In my notes to this collection I write "the traditional story of Rona and the moon opens as she is collecting water for her children. A cloud covers the moon; she falls, spilling the water, and she curses. As punishment she is torn from earth and taken to the moon, still clutching her calabash and holding a ngaio tree.  Aue? Rona. Oh Rona. Oh grief. Oh sorrow."
Reviews and links
From Cha: An Asian Literary Journal:
"Reihana Robinson's 'After the Fall or the Power of Reading'" from A Cup of Fine Tea Read more...
"Poetry for Aotearoa: an extended book review" from the New Zealand Poetry Society Read more...
The Landfall reviews Aue Rona. Read more...
Steele Roberts published poet Saradha Koirala reviews the book launch. Read more...
Auckland University Press published poet Janis Freegard selects her Tuesday poem from Aue Rona. Read more...
Radio New Zealand interview with Arts on Sunday presenter, Lynn Freeman : Listen to podcast...
Read more reviews on the News and press page...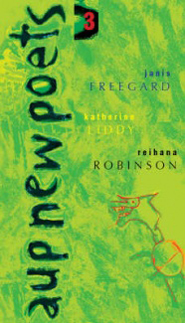 AUP NEW POETS 3
Reihana's poetry collection Waiting for the Palagi was featured in this Auckland University Press publication together with New Zealand poets Janis Freegard and Katherine Liddy.